Amunet – Full Game Character Tutorial by Georgian Avasilcutei
Georgian Avasilcutei is a Freelance Character Artist from Bucharest, Romania. Georgian won the 2nd place on Artstation's Ancient Civilizations Game Character Competition. And Now he brings his whole process of making Amunet – Game Character with his new gumroad tutorial. Must have tutorial for upcoming artists who want to know the whole process of creating a game character from scratch. Thanks Georgian Avasilcutei for sharing this amazing tutorial with CG Industry.
About the Tutorial
It is game ready and has almost 100k triangles and 2x4k texture sheets. The tutorial covers all the creation process of this character from initial zbrush sculpt till final textures. The whole video length is more than 20 hours.
The tutorial is split into 8 video so if you want to see just some part of it it should be easy to figure out where it is.
In the last video you will see some tips about baking and setting up your scene in Marmoset Toolbag 3. You will also get the full model with ztl, psd files, fbx and marmoset toolbag 3 scene.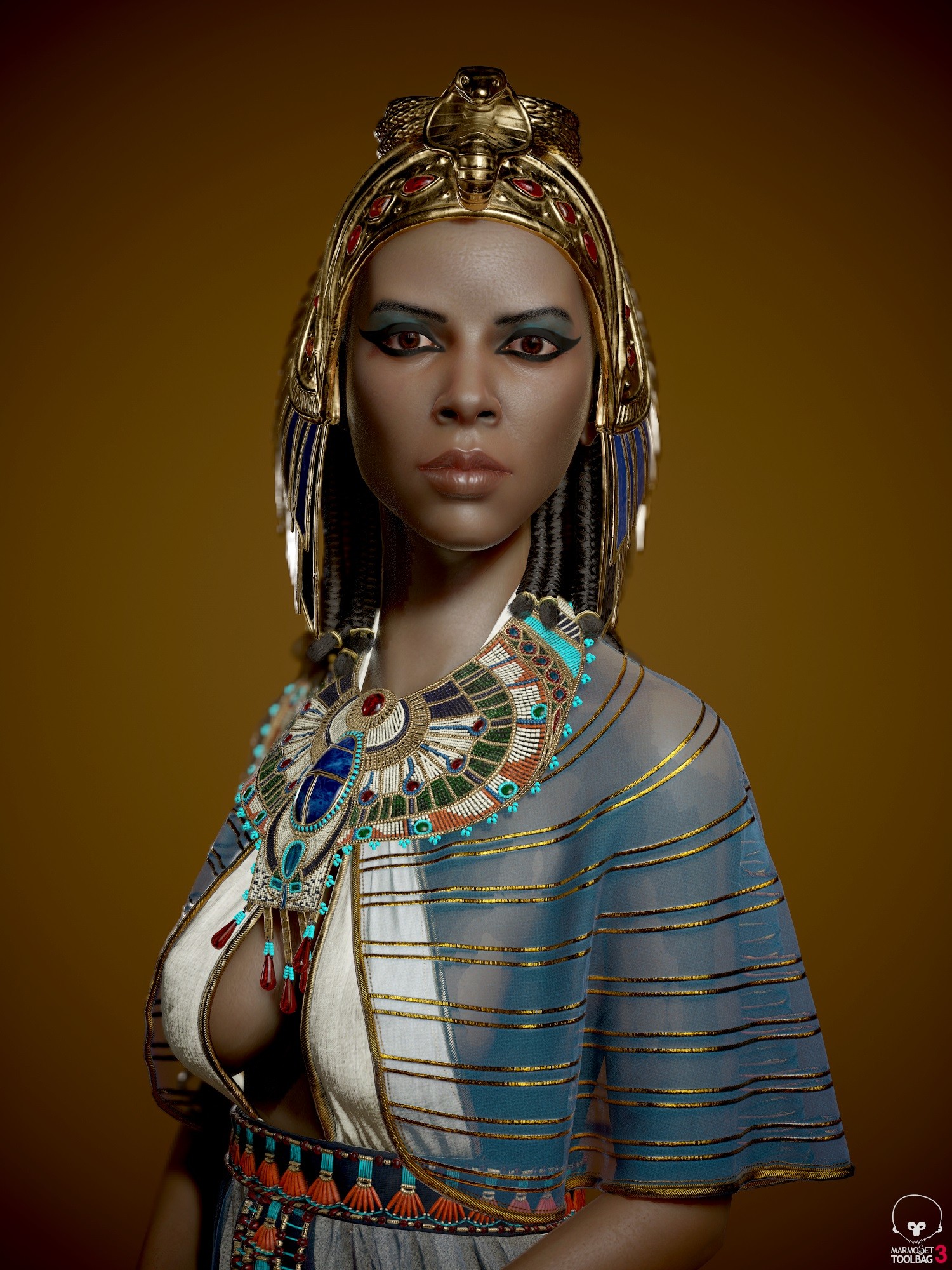 Amunet – realtime character turntable
Amunet sculpt timelapse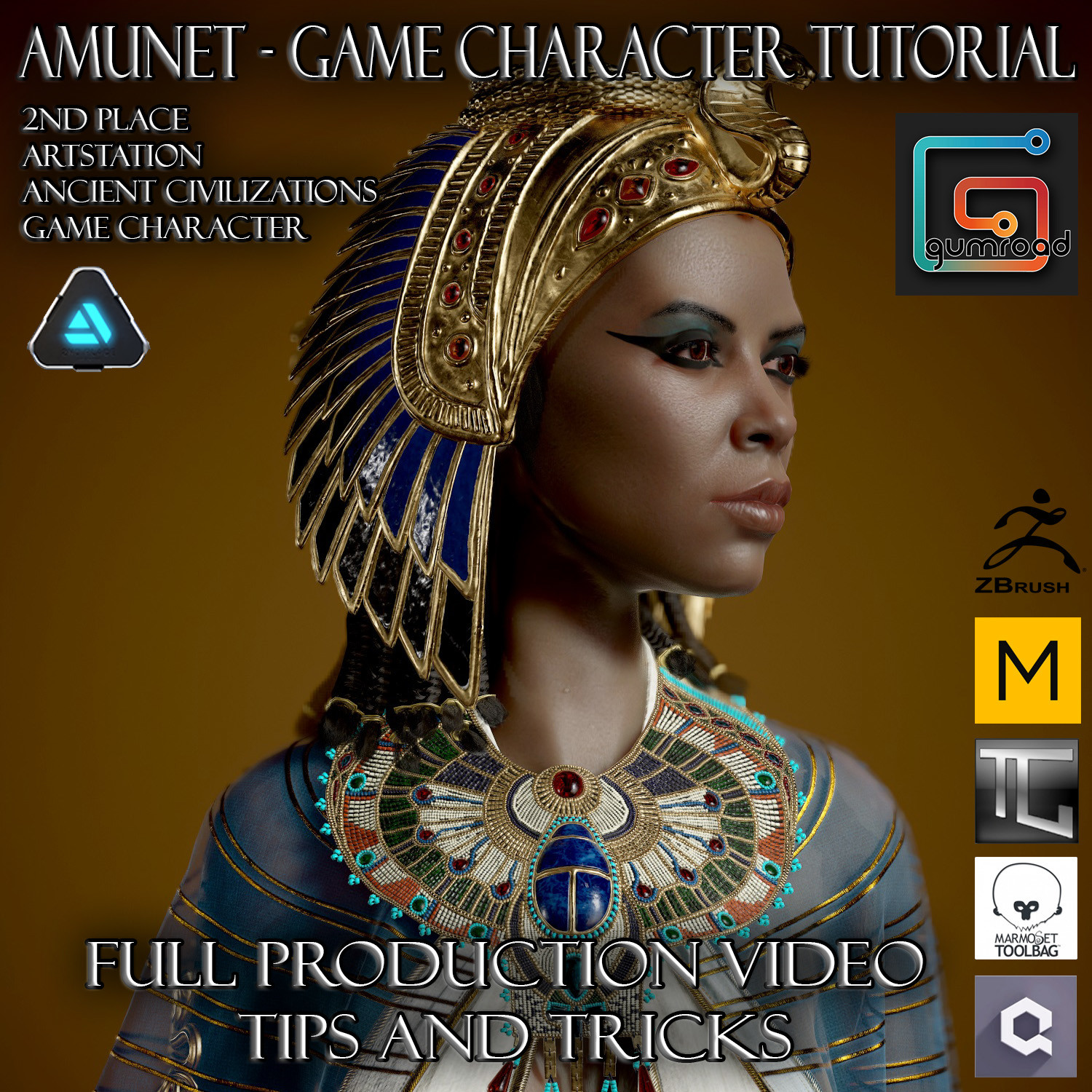 Facebook: https://www.facebook.com/georgianavasilcutei
Artstation: https://www.artstation.com/artist/nimlot/
Digital art, 3d art, 3d artist, 3d character art, character art, zbrush, zbrushtuts, 3d modeling, 3d, 3d sculpting, zbrush sculpting, 3d tutorial, zbrush tutorial, tutorial zbrush, free zbrush tutorial, gumroad, Amunet – Full Game Character Tutorial, Georgian Avasilcutei