KURT PAPSTEINPRO is a Principal Character Artist at Pocket Gems from San Francisco, United States of America. In this post you know about 3 premium Paid Tutorials by Kurt Papestein.
This tutorial will show you how to start without an idea, and quickly render a creature to completion featuring transparent skin layers and organic forms. Sculpting the design from a sphere in ZBrush, Kurt spend his time building up a foundation of anatomy and surface details. Working with Subtools to build out additional organic parts such as teeth, eyes, and organs. He will discuss how he work with Polypaint to create convincing skin textures, and how he adjust his render settings in ZBrush to produce his final images. Finally, he share how to composite your renders in Photoshop, preparing the creature for final presentation.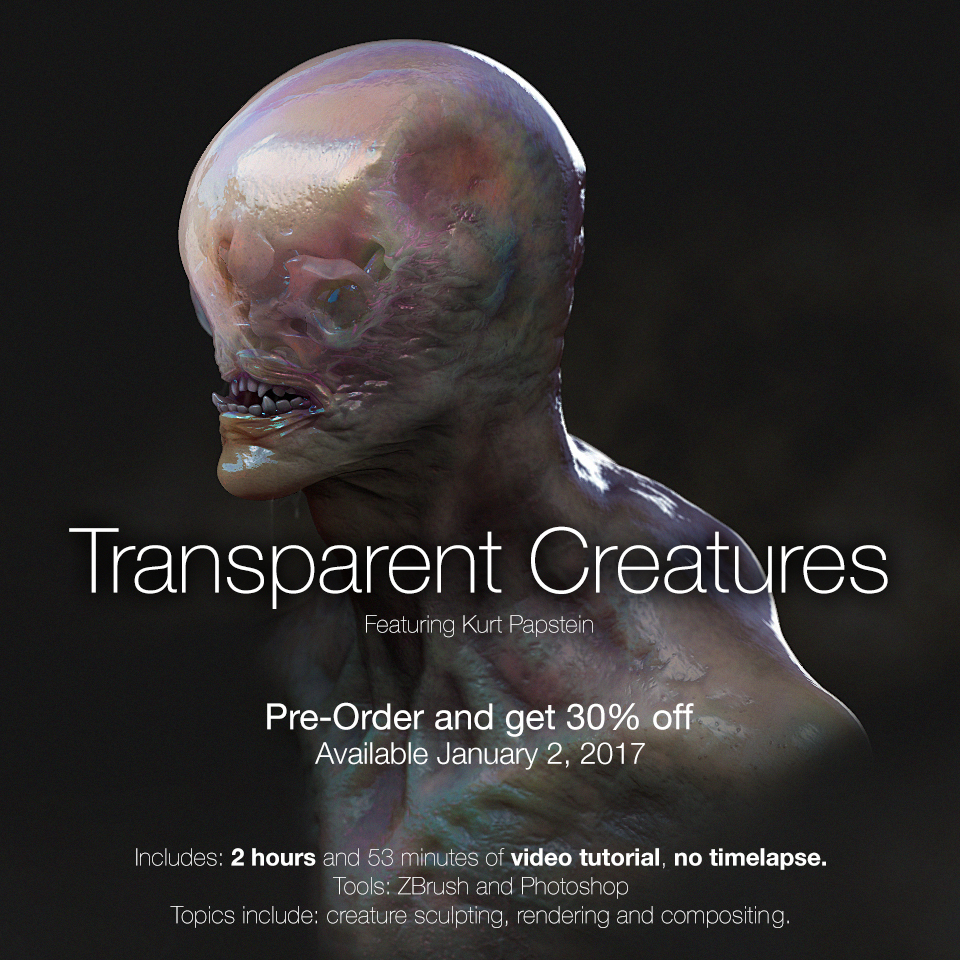 In this tutorial, Kurt share with you his thought process of creating creature concepts inside of ZBrush. He will talk about the flow of design, and finding a good balance. The real purpose of the tutorial is to share the steps to create fast conceptual renders in black and white, to share with your client or director. All using ZBrush and Photoshop.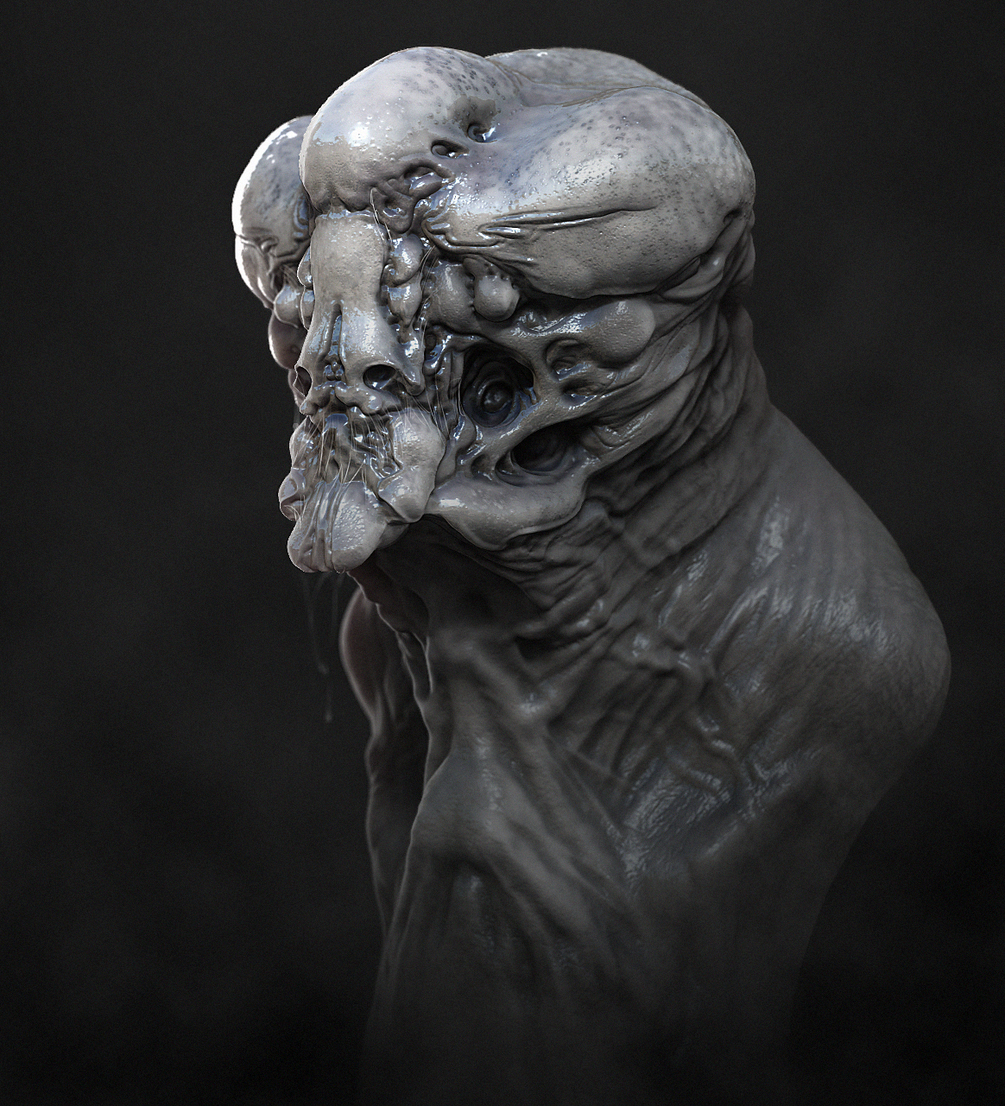 A comprehensive and all encompassing walk through Kurt Papstein's process creating characters and creatures inside of ZBrush. Going over the entire pipeline from start to finish in over 5 hours of video footage, complete with narration and breakdowns.
Find out more amazing tutorials by Kurt on his Gumroad.
Digital art, 3d art, 3d artist, 3d character art, character art, zbrush, zbrushtuts, 3d modeling, 3d, 3d sculpting, zbrush sculpting, 3d tutorial, zbrush tutorial, tutorial zbrush, free zbrush tutorial, gumroad, kurt papstein