Colonel Hans Landa 3D ART BREAKDOWNS BY Marlon R. Nunez
MARLON R. NUNEZ is a Senior Character/Texture Artist from Gran Canaria, Spain. In this post you will see Colonel Hans Landa 3D ART BREAKDOWNS BY Marlon R. Nunez. Likeness study from Christoph Waltz as Hans Landa from Inglorious Basterds movie.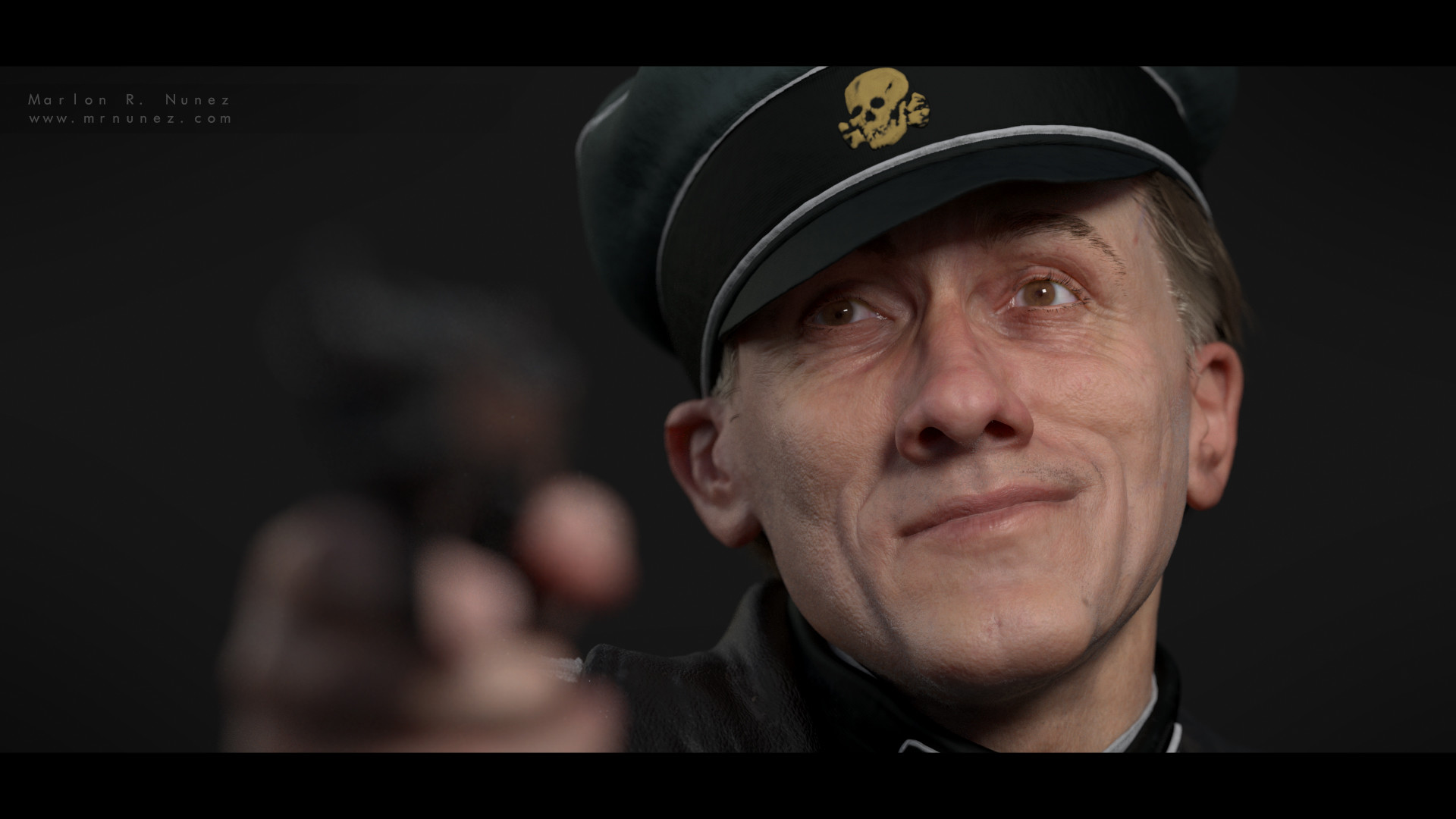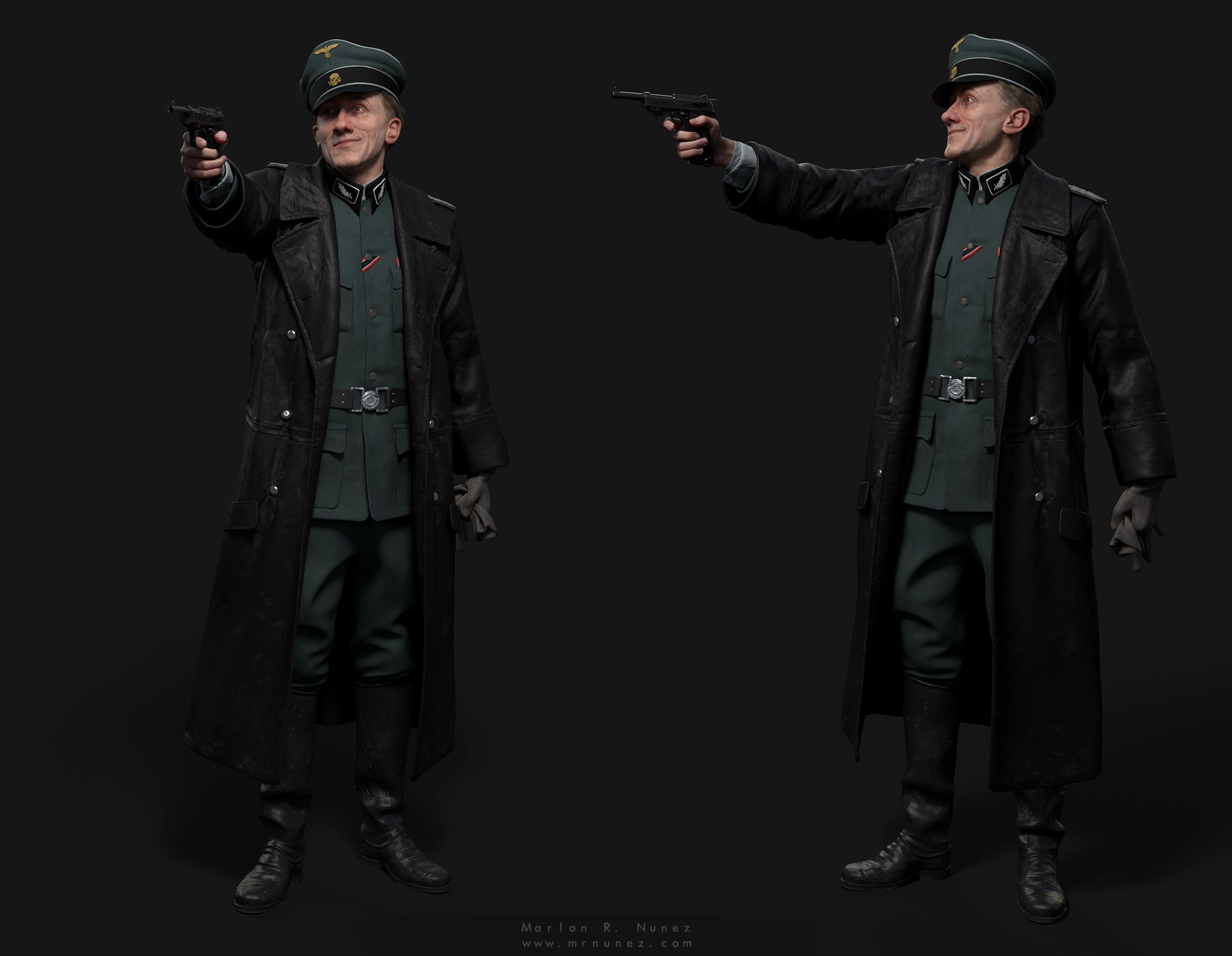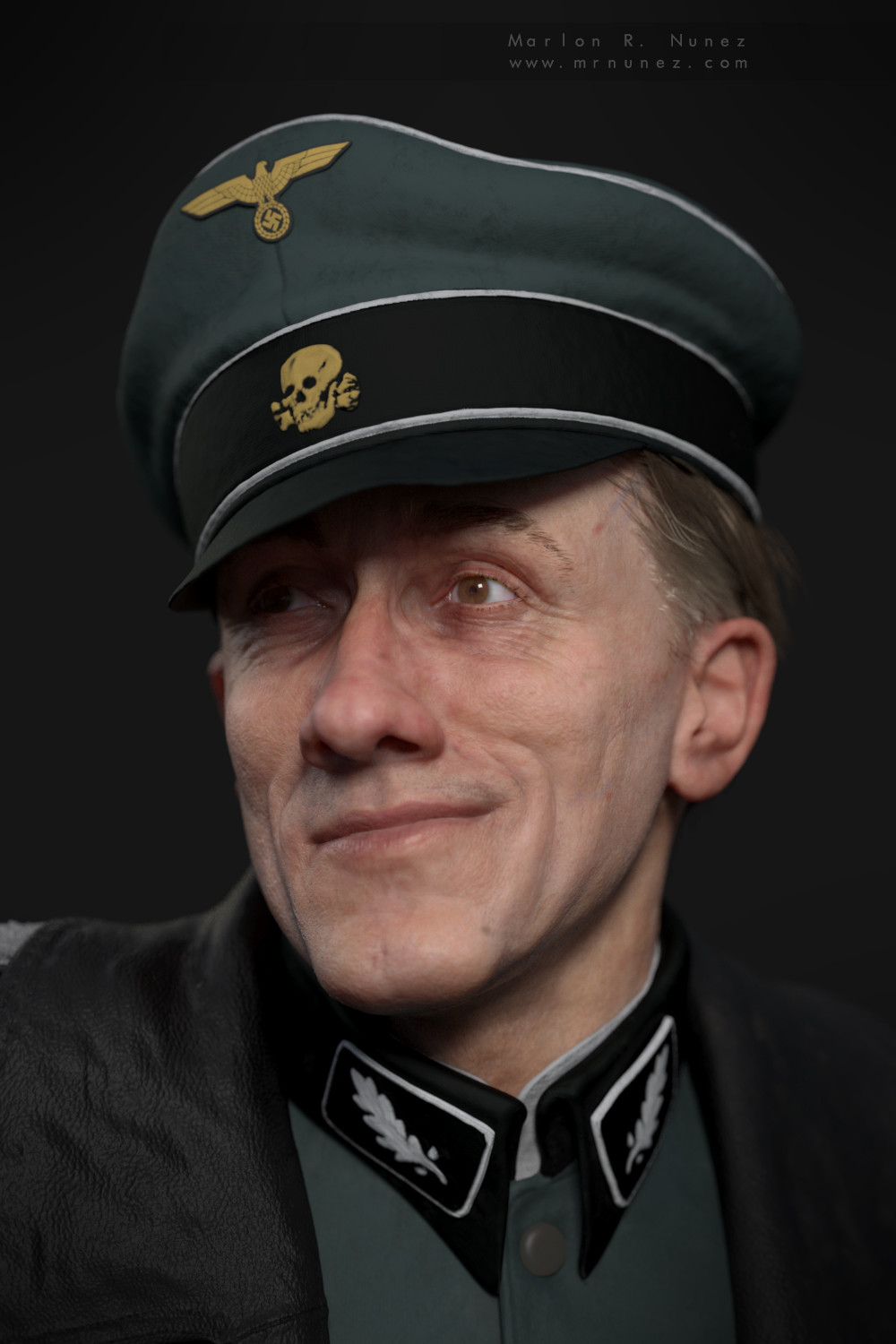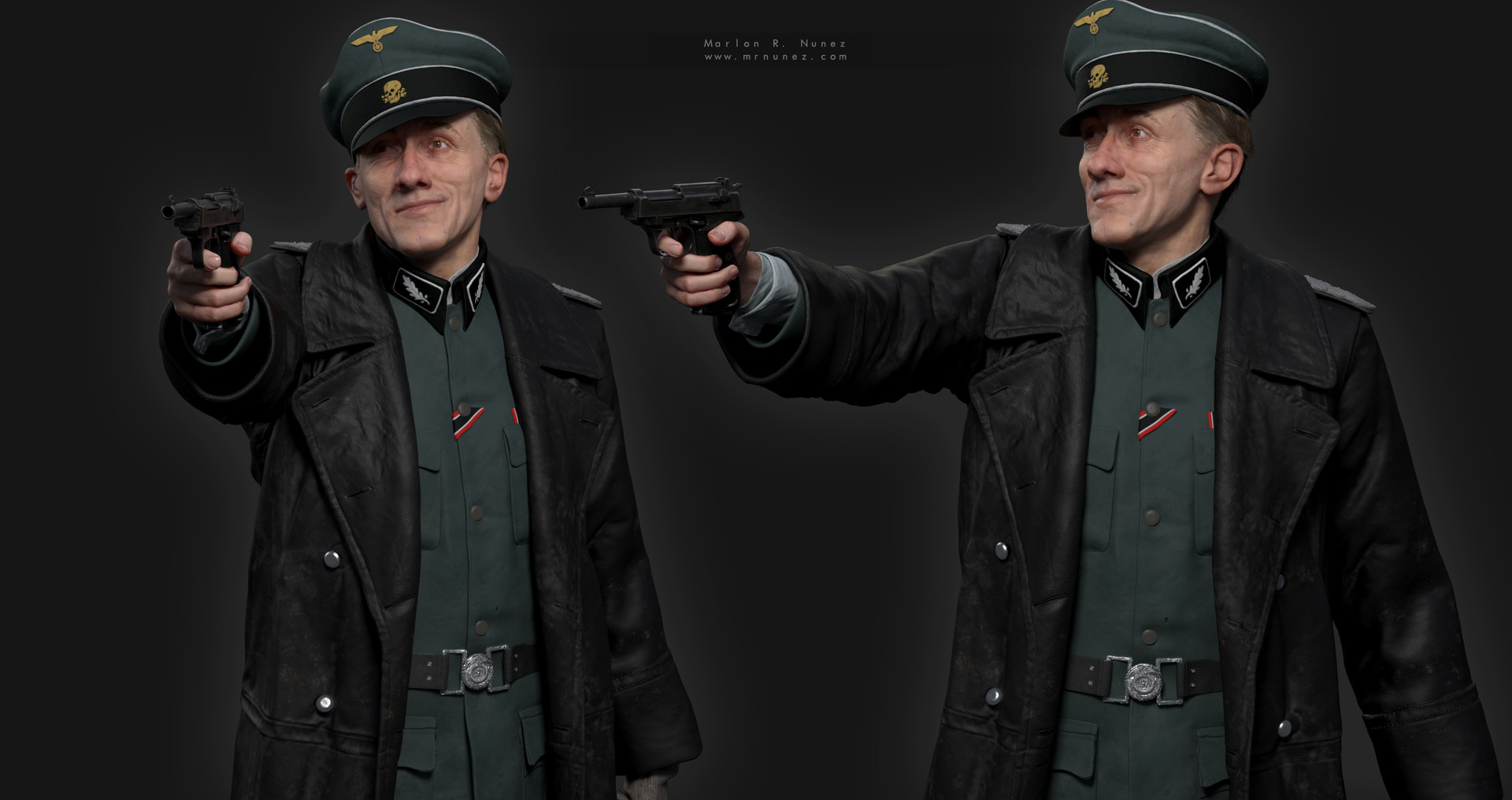 HOW TO RETAIN DIVISION LEVELS AFTER PANEL LOOPS
More specifically about level divisions in a garment exported from Marvelous Designer.All of us knows the basic pipeline about using Zremesher and re-project the details into the new mesh. But in some cases you are requested to have thickness on the cloth. Well, to be able to do this you can use Panel Loops but immediately you will loose all your subdivision levels.
All is a simple to multiply your previous division levels number by 4, and apply the resulting number as the Loops on the Panel Loop operation. i.e: Marlon have a cloth that he subdivided 3 times in order to project all the details:
He delete the division history in order to apply Panel Loops, but set "12" as the loops should be generated during the process (3 x 4= 12)
After that just hit "Reconstruct Subdiv" button, and you will be able to get down on the division level to the fist one.
Now on division level 1 is easy to pose it, create UVs, etc..
VrayDisplacementMOD + Arnold Shader
Marlon explained about the skin shader from Landa.
Get the Arnold shader for Vray here: https://github.com/ChaosGroup/vray_al_surface/releases. Is still under development but on the last alpha version is already working nicely
The most interesting is the fact that Arnold shader behaves pretty much right from the beginning, in fact Marlon ended up working with standard parameters from the begining
Plug your difuse, specular and glossiness maps on the slots
Marlon personally played with both VrayDisplacmentMOD and the Arnold displacement. From this point, he got very bad results on the arnold displacment all the time, so using VrayMod is the best way to go!
Thread on Zbrushcentral: http://www.zbrushcentral.com/showthread.php?187013-MrNunez-Sketchbook/page8
Website: http://www.mrnunez.com/
Facebook: https://www.facebook.com/art.of.mrnunez
Artstation: https://www.artstation.com/artist/mrnunez/profile
Digital art, 3d art, 3d artist, 3d character art, character art, zbrush, zbrushtuts, 3d modeling, 3d, 3d sculpting, zbrush sculpting, 3d tutorial, zbrush tutorial, tutorial zbrush, free zbrush tutorial