Dragons Workshop – COMPLETE Bundle By Jesse Sandifer
JESSE SANDIFER is a Senior Character Artist from Los Angeles, United States of America. Today we are posting Dragons Workshop – COMPLETE Bundle By Jesse Sandifer. In this Gumroad Tutorial Jesse will talk all about how to approach mythical creature anatomy, explore designs, and create fine sculpt details! He will also go over keeping yourself organized and working clean as much as possible.
*ZTL files will be added at key stages along the way so you can have a guide.
Watch the Intro
Updation: Jesse added Posing the Dragon Statue + Adding the Base which makes the video content upto 32 hours.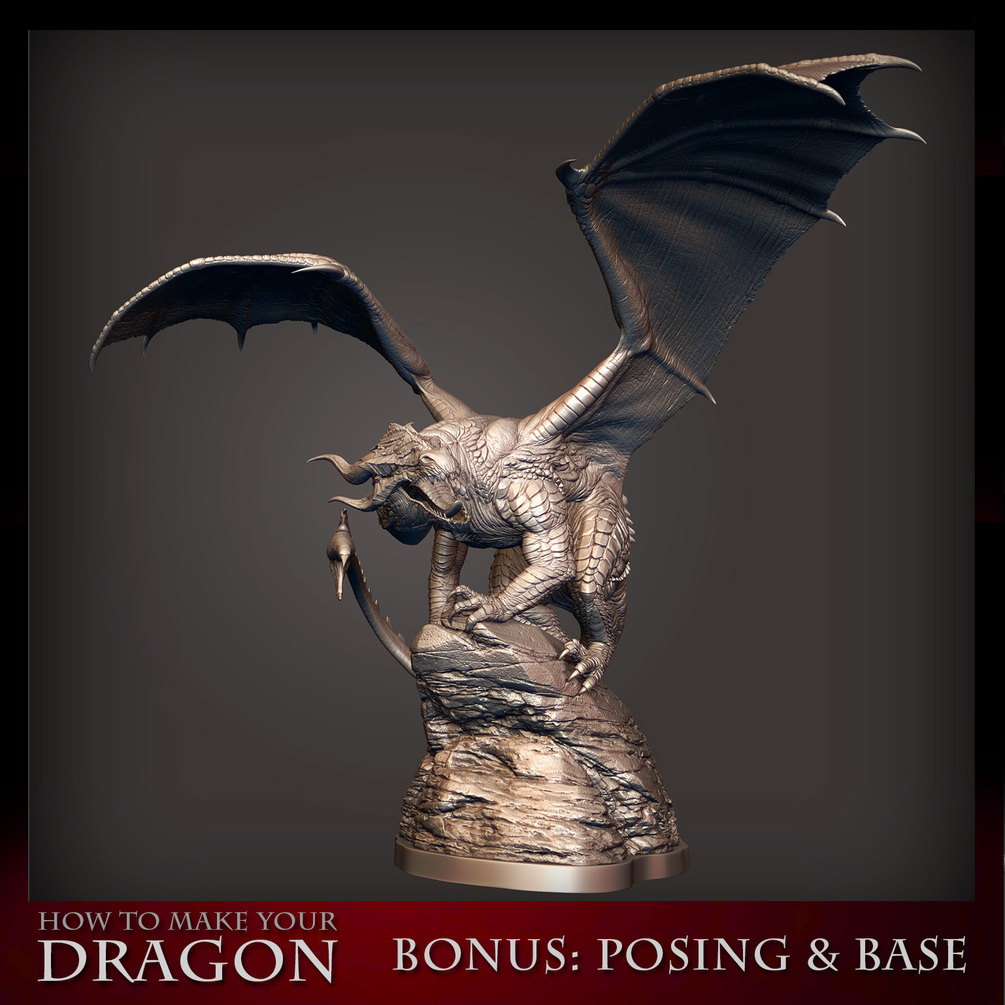 Jessse will show you how to use Transpose Master to pose multiple subtools together as well as posing tips for an awesome dynamic pose. Plus, we'll make the Base with some help from Jonas Ronnegard's Stylized Rock Brushes! (https://gumroad.com/environmentdesign)
He will show you how to block in the shape and silhouette, carve in primary forms, and build up believable secondary forms and details. He also show how to quickly add some Surface Noise for extra texture.
dragon, zbrush, tutorial, workshop, reptile, dinosaur, godzilla, smaug, zbrushtuts, jesse sandifer